About | Abstracts | Lodging | Program | Registration | Sponsors | Venue
Agenda
The primary goal of the 16th International Symposium on NeuroVirology and 2019 Conference on HIV in the Central Nervous System is to bring together scientists and clinicians with interests in neurovirology and related fields, and to provide a venue that promotes collaboration and communication of findings in these fields.

Meeting guide available through Guidebook
The complete agenda, a searchable collection of meeting abstracts, and additional information about the meeting are available in a companion meeting guide that you can view on your computer, smartphone, or tablet. Go to guidebook.com/g/atlanta19/ for information about getting Guidebook for your mobile device. If you already have Guidebook installed on your smartphone or tablet, open the app and search for "ISNV Atlanta 2019" to find and download the meeting guide. Alternatively, find the guide by using the QR code reader built into the Guidebook app to read the following code for the guide: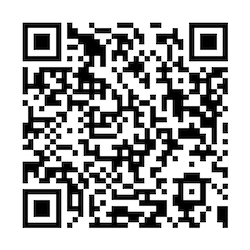 To view the information on your computer, go to
guidebook.com/guide/167584/
to access the web version of the guide. You should note, however, that some features of the guide are only available in the version of the guide accessed through the Guidebook app.
Meeting agenda available through Guidebook
Click here to download the final version of the agenda for the meeting. This pdf file only includes the schedule for each day's activities. For more information about the meeting, including a searchable collection of submitted abstracts, refer to the meeting guide in Guidebook.

For more information...
Requests for additional information may be directed to the ISNV Administrative Office.